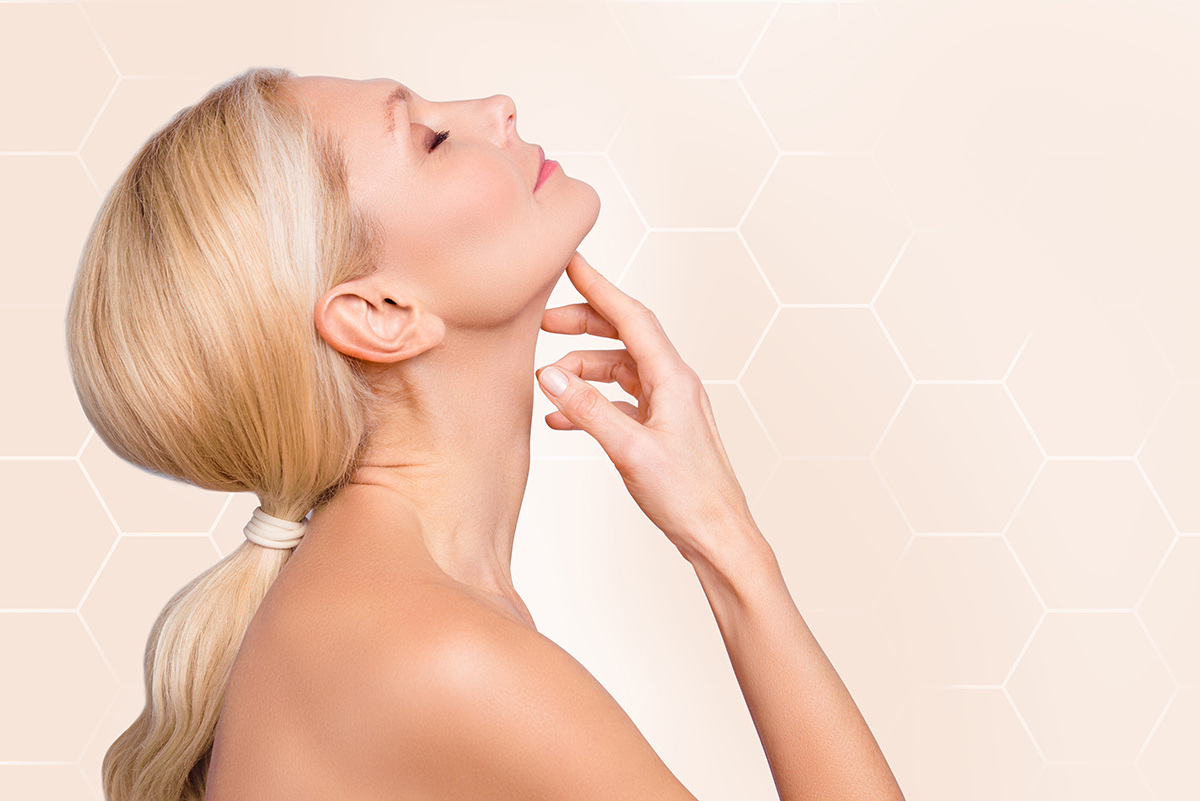 A chiseled or well-defined jawline is often equated with youth, which is why jowling and sagging of skin in the chin area are common aesthetics concerns for both men and women. Loss of definition in the lower face and neck as we age can be the result of fat pad degradation, skin laxity and / or bone resorption. In the past, surgical face lifts and implants were the only viable options for visible improvement. But today, there are a variety of nonsurgical tools that can provide noticeable improvement.
A few elements play into the aging face and aging jawline. There could be laxity and loss of elastic recoil in the skin, or the underlying skeletal structure – the mandible – could be alittle atrophied (loss of tissue and bone). This could be the because of the natural aging process, poor dentition (teeth) or medical conditions that create some bony resorption. So when we look at the neck and jawline as facial experts in aesthetics, the first question is, what is creating this loss of definition?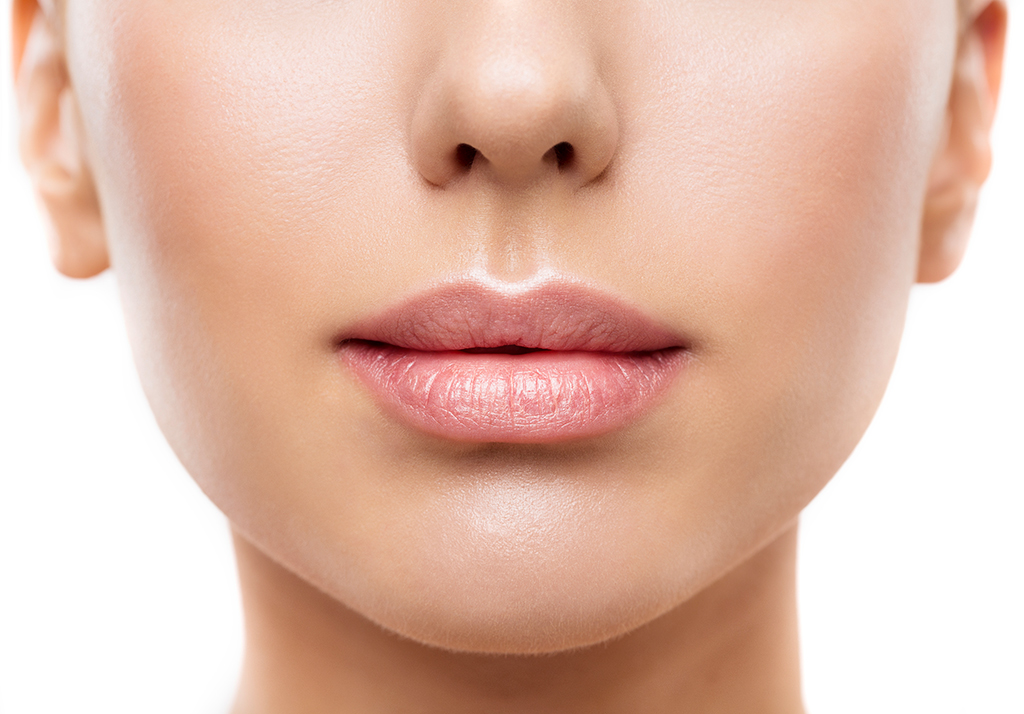 To help identify the changes that have occurred with age and achieve the most natural -looking outcomes, a comprehensive assessment and combination treatment plan is usually best. Jowling and submental fat improvement usually involves several steps. Unwanted submental fat that affects both younger and older patients. If a patient is young and has excellent skin quality with a small amount of sag and fat under their chin, they can benefit from a variety of in office treatments, such as cryolipolysis, Kybella (deoxycholic acid) or small volume liposuction. The best treatment for this is usually a combination of both of these elements. In older patients, these concerns are typically the result of the aging process, which causes loss of volume in the mid-face and poor elasticity in the skin. For these patients, surgeons and their staff need to look at the whole face when determining a treatment plan. Many times the patient also needs volume at the upper cheeks, because it elevates the jawline and jowls indirectly form above. Other for these patients include PDO threads and neuromodulators and surgical jawline and chin corrections. Surgical intervention and if their age is appropriate may include a plan to improve the texture and quality of the skin by lifting the region.
Patients with mild to moderate skin laxity and volume loss benefit from fillers combined with energy based skin -tightening devices. The injectables restore the volume that has been lost that leads to sagging skin while the energy based devices help tighten and lift the underlying structures that support the sagging skin. Often the recommendation is to use radio-frequency (RF) based devices and fractional Erbium skin resurfacing laser treatment, depending on the degree of laxity and the patient's tolerance for downtime.
The more aggressive the energy based and/ or surgical treatment plan elements, the more downtime. Treatment options include:
Microneedling RF – based treatments such as Profound RF target deeper supporting structures to lift and tighten the skin usually take weeks or months to see full results.
Fractional erbium laser resurfacing will produce more dramatic results, but also more downtime of 7-10 days.
BBL

light based therapy is often used in comprehensive treatment plans and really enhance the skin's overall elasticity and glow.
Liposuction of submental area is appropriate and permanent in some patients
Surgical intervention if age and health are appropriate may include a plan to improve the texture and quality of the skin by lifting the region.
With so many options for treating this area of the face its important to have realistic expectations. The aging process will continue. Energy based devices and injectables will help turn back the hands of time, but they do not stop it from moving forward. It's important to educate patients on the benefits of a good skin care regiment and healthy diet to really maximize results. When working with patients to determine the best treatment options for their concerns, lifestyle and longevity of results are important considerations including downtime.
With the current era of social downtime due to the pandemic, many patients are selecting a more comprehensive treatment plan and taking a comprehensive look at options. Seeking a qualified professional who can offer a variety of options and a "full plan" is important to meeting jawline goals.
---
Back to Blog