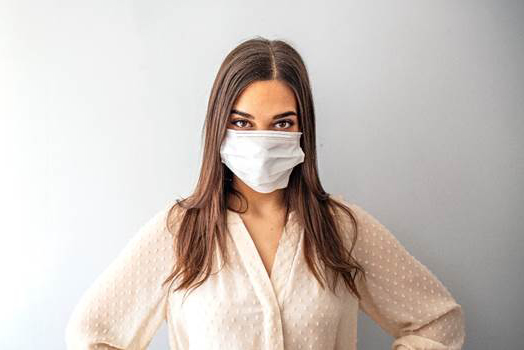 During times of COVID-19, masks have become a part of everyone's daily routines so we can keep ourselves and our loved ones safe. While wearing masks is helping to prevent the spread of the virus, it is in turn spreading acne, or more recently dubbed, "maskne." With this, wearing a mask all day can clog your pores and make your skin break out in the form of the unfortunate but inevitable maskne. More so, masks rub against your face and can cause chafing which leads to dryness and irritation. Luckily, there are ways to avoid and treat maskne:
CONSIDER MASK MATERIAL
The material of the mask you are wearing might be the culprit of your maskne. Consider wearing a mask that is breathable and made of 100% cotton. Also, if your mask is non-disposable, make sure to wash it regularly with sensitive skin laundry detergent.
WEAR LITTLE TO NO MAKEUP
Wearing makeup already clogs our pores as is but it clogs them even more when we put on a mask. From this, consider not wearing makeup while also wearing a mask or be sure to wash off your makeup as soon as you get home. If you are in the work setting and need to wear some sort of makeup, try using lightweight products such as tinted moisturizer or just wearing eye makeup.
HAVE A ROBUST SKINCARE REGIMEN & KEEP UP WITH TREATMENTS
Make sure to cleanse your face twice daily and using a robust skincare regimen that combats acne such as products with benzoyl peroxide and salicylic acid. In addition to this, keep up with acne combating treatments such as chemical peels and Forever Clear BBLs.
At Summit Aesthetics, we have the products and treatments to combat and treat your maskne whether it be with a VI peel, Forever Clear BBL, or medical grade facial. Book a skin consultation with Summit Aesthetics at (480) 787-0701 or info@summit-aesthetics.com so we can treat your maskne while you can still keep your loved ones safe!
---
Back to Blog